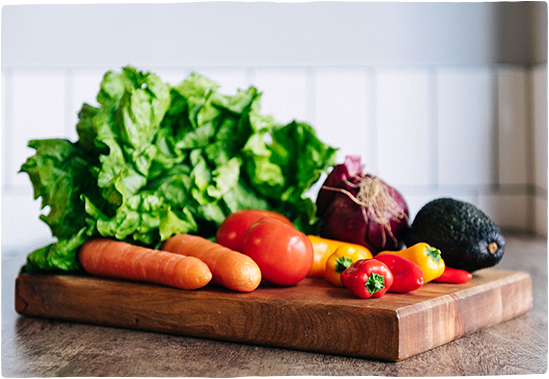 We love healthy, natural, fresh ingredients and funnily enough, so does your body. Because when it comes to the body, controlling what you put into it makes it a lot easier to control what you get out of it. So a fresh, healthy, tasty Pita Pit with exactly what you want, how you want it, is pretty much the best way in the world to do your body a favour. And there's one handy to you right now. So what are you waiting for?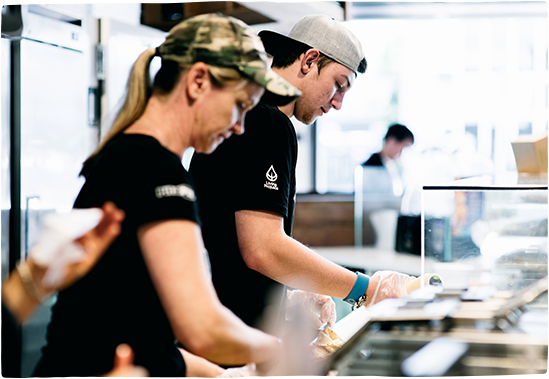 At Pita Pit we make good food irresistible. Flavours that excite. Fresh, quality ingredients you can see. All hand made, exactly how you like it, every time. And not because it's trendy, we've been doing it this way for twenty years right around the world.
We've got nothing to hide. We're totally transparent in everything we do, so much so you can see all of our fresh ingredients. We chop our fresh vegetables in-store every morning and we grill proteins right in front of you. Our business practices are the same, and our people are always open, friendly and welcoming.
Our ingredients are always fresh. But so is our thinking. We're innovative, restless and always keen to look at how we do things from a fresh perspective. Because fresh thinking is what makes things better, it's what helps us improve and stay irresistible.
We've been operating for over twenty years. We're not a fad or a trend. We're committed to good quality nutrition that anyone can access and enjoy. We always have been, we always will be. We are continually evolving how we look, how we feel, even the food we offer, but it's all in the name of making good food irresistible.
Please rotate your phone to portrait
to view the website